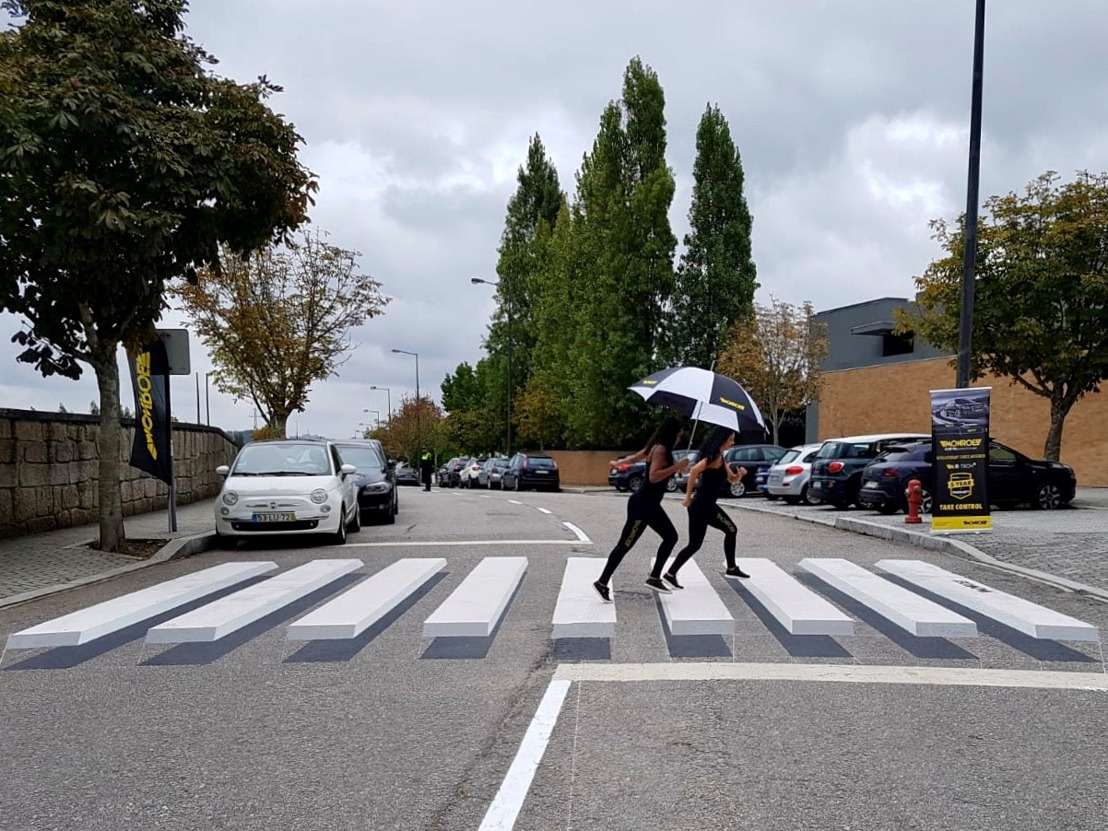 Monroe® Brand using 3D Pedestrian Crossings to Educate Drivers on Importance of Replacing Worn Shocks
Global ride control brand demonstrating commitment to consumer safety by transforming crossings in Maia, Portugal
BRUSSELS, BELGIUM - The global Monroe® brand of automotive and commercial-vehicle ride control products will apply three-dimensional graphics to two busy pedestrian crossings in Maia, Portugal, on 19 October to help educate drivers on the importance of replacing worn shock absorbers. Shocks play a critical role in helping to maintain safe stopping performance by promoting consistent tire-to-road contact and reducing excessive vehicle-weight transfer.
The 3D graphics are designed to gain drivers' attention so they can slow down when approaching the crossings. The project, being conducted in collaboration with the city of Maia, will transform busy crossings just outside the Colégio Novo da Maia and in the Cidade Desportiva. Maia was chosen because it is the home of Monroe Safety Ambassador and noted model Diana Pereira. The new 3D graphics will enhance crossings that are used an estimated 120.000 times annually by students and are designed to withstand the wear of 1 million passing vehicles.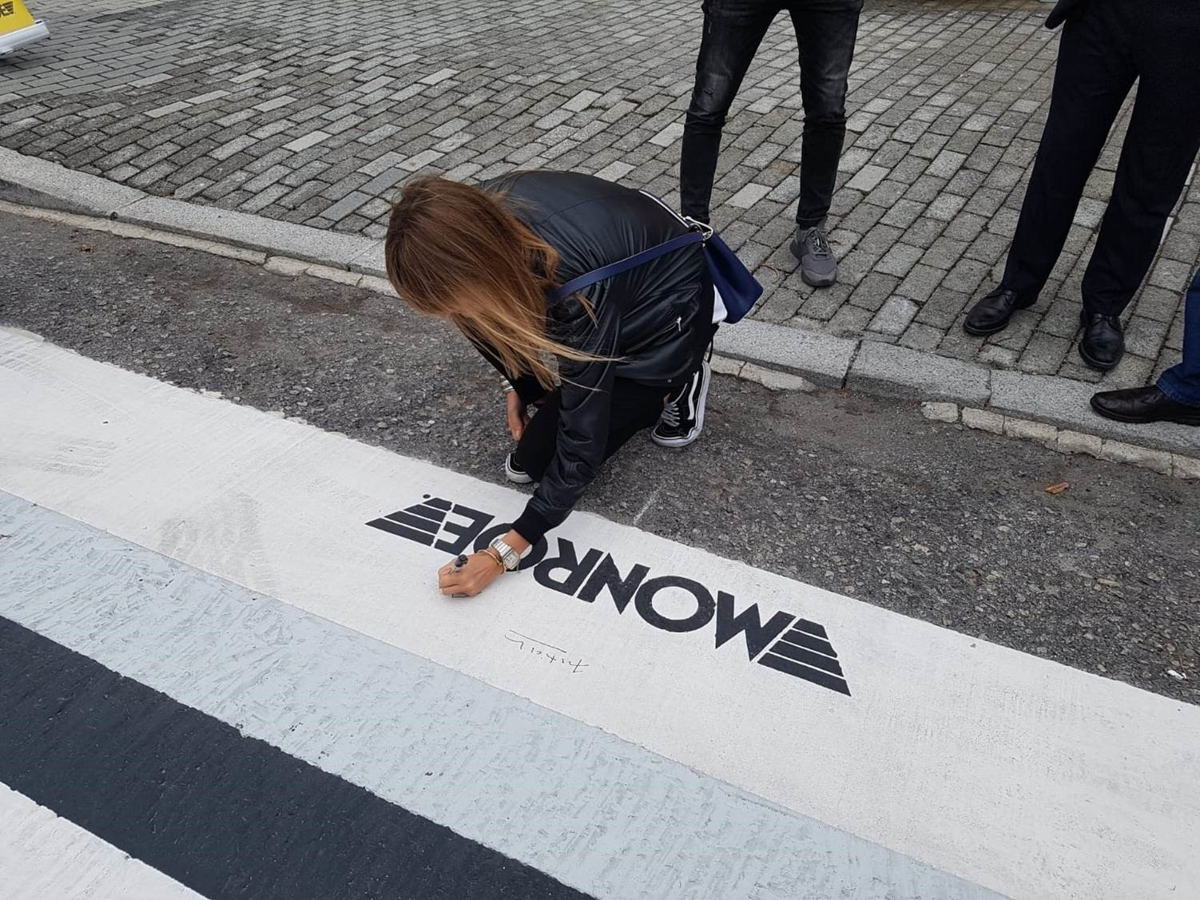 "We are proud to bring this innovative program to Maia in honor of one of our newest Monroe Safety Ambassadors," said Olivier Schyns, marketing director, Tenneco Europe Aftermarket, manufacturer of Monroe shocks and other suspension components. "Enhancing the safety of drivers, passengers and pedestrians is at the very heart of every Monroe product. We are confident this new initiative, along with the excellent work of the Monroe Safety Ambassadors, will educate vehicle owners about the need for properly functioning shock absorbers. We hope to extend this exciting concept to cities throughout Europe."
One or more worn shock absorbers can increase a vehicle's stopping distance in certain driving situations. By "holding" a vehicle's tires to the road surface, properly functioning shocks can help drivers stop sooner. Shocks also control the transfer of vehicle weight from back to front under hard-braking conditions. Excessive weight transfer to the front wheels can result in a measurable increase in stopping distance in some situations.
To help consumers avoid these issues, Monroe recommends that shock absorbers and struts be checked for wear and damage every 20,000 km.