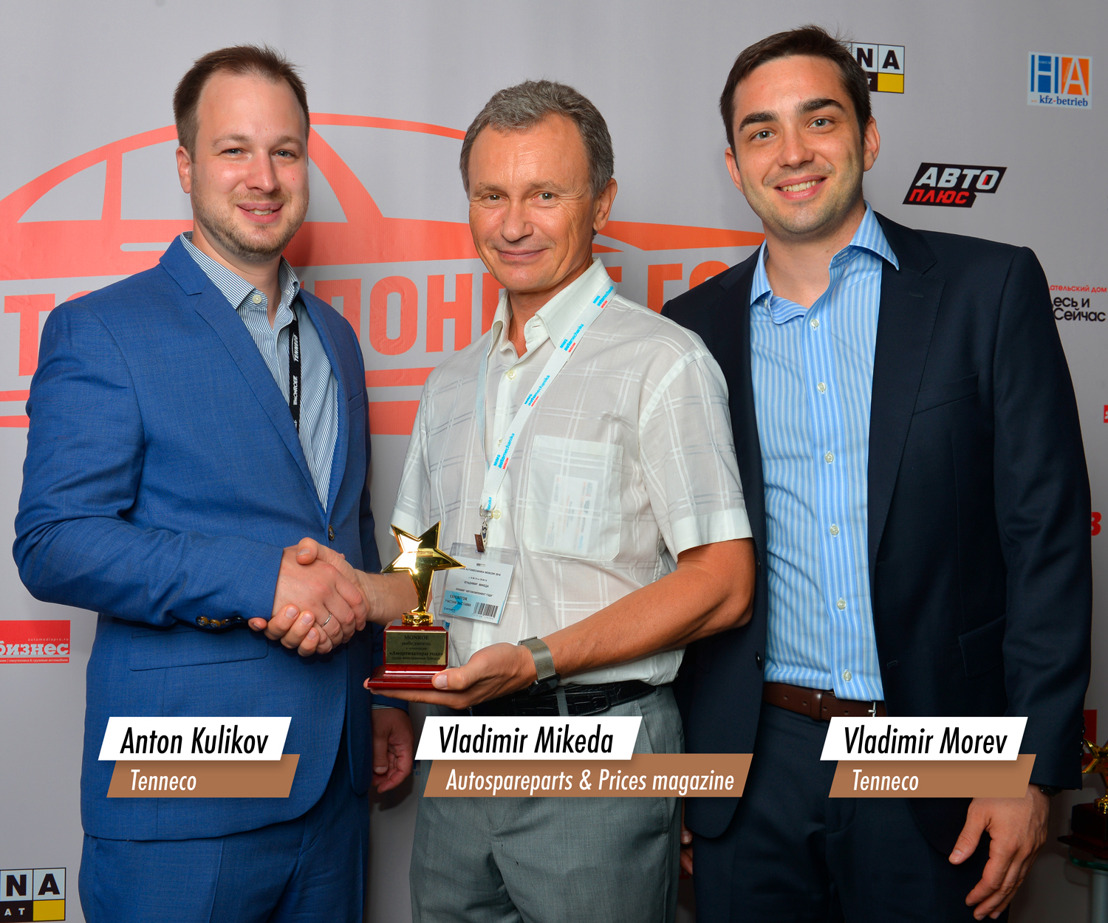 Monroe® Shock Absorbers Recognized with Two Leading Honors from Russian Organizations
Tenneco's Premier Ride Control Brand Receives 'Global Automotive Components' and 'Shock Absorbers of the Year' Awards
Monday, January 16, 2017 — Tenneco's Monroe® shock absorbers brand was recently recognized with two prestigious product quality and performance awards from automotive industry organizations in Russia. Monroe received the Global Automotive Components Award for the spare parts market from Max Media, and Monroe shock absorbers were selected as "Shock of the Year" in a program sponsored by a state-owned scientific testing organization.
Monroe shocks received the 2016 Global Automotive Components Award based on voting by consumers and automotive industry experts, including professional technicians. The award was presented to a Tenneco representative in a recent ceremony in Moscow.
Monroe Reflex® strut-type shock absorbers were selected among products of several competing brands in the annual Auto Component of the Year program administered by affiliates of the State Research Centre of the Russian Federation. Selection of the award program's Shock of the Year was based on extensive laboratory testing of replacement shock absorbers for a popular passenger car model. Other brands included in the program were EGT, KYB and TRW.
"These and other leading awards play important roles in helping Russian automotive workshop professionals and consumers make better informed vehicle service decisions," said Bruce Ronning, vice president and general manager, Tenneco Europe Aftermarket. "The results of these two programs demonstrates the value of relying on the Monroe brand when it is time to replace a vehicle's original shock absorbers."
To learn more about Monroe shock absorbers, please contact your Monroe supplier or Tenneco sales representative. Additional information is available online at www.monroe.com.