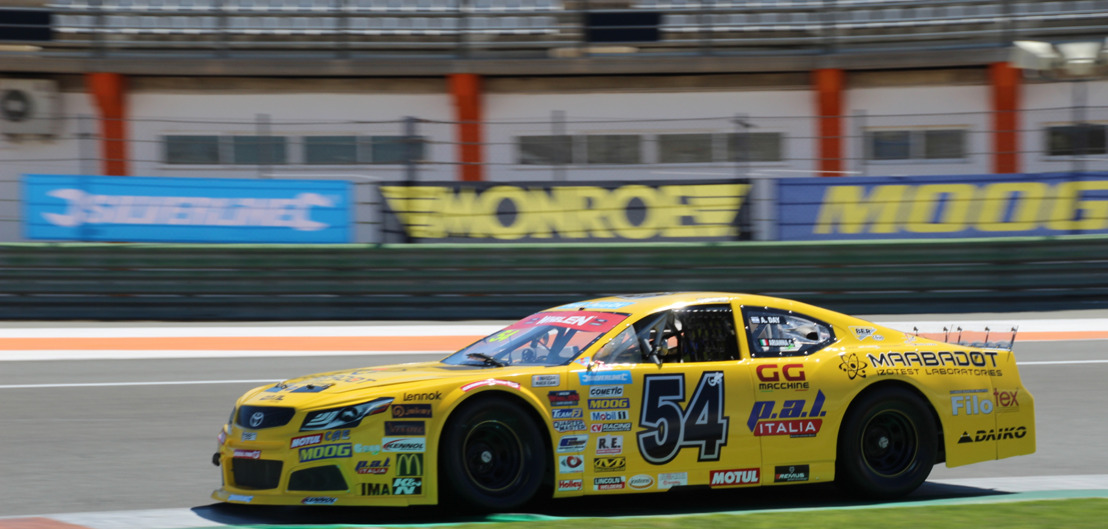 NWES Welcomes Monroe® Among Series' Sponsors
The legendary American brand will be featured at every Euro NASCAR event in 2019
Monroe® and the NASCAR Whelen Euro Series (NWES) today announced a new sponsorship agreement that will bring the legendary American shock absorber brand on-track with the official European NASCAR series. The Monroe brand will be featured on all Euro NASCAR cars at all seven events of the 2019 season.
"We are very happy to welcome MONROE to the Euro NASCAR," said NWES President / CEO Jerome Galpin. "Monroe has great products and has been involved in motorsports for a long time. We are proud that the brand has chosen our series as part of its promotion across Europe and beyond."
Founded in 1916 in Monroe, Michigan, Monroe Shocks and Struts is one of the most respected brands in the automotive and commercial vehicle industries. Monroe is part of Tenneco, one of the world's leading designers, manufacturers and marketers of Aftermarket, Ride Performance, Clean Air and Powertrain products and technology solutions for diversified markets, including light vehicle, commercial truck, off-highway, industrial and the aftermarket, with 2018 revenues of $11.8 billion and approximately 81,000 employees worldwide. On October 1, 2018, Tenneco completed the acquisition of Federal-Mogul, a leading global supplier to original equipment manufacturers and the aftermarket.
"Participation in the NWES reinforces the Monroe brand's position as a dynamic, performance-oriented and technology-driven brand," Massi Milani Executive Director Marketing, EMEA Aftermarket, Tenneco/Federal-Mogul Motorparts EMEA. "The association with racing is a key component in strengthening its reputation as one of the most trusted brands in Europe."
The NWES season begins on April 13-14 at the Circuit Ricardo Tormo in Valencia, Spain and will visit seven different countries with as many exciting American-themed events. Franciacorta in Italy will be the second stop, followed by Brands Hatch in the UK, Most in Czech Republic and Venray in the Netherlands to conclude the regular season. The Hockenheimring will host the semi-finals in September, while Circuit Zolder in Belgium will close the 2019 season with the finals on October 5-6.