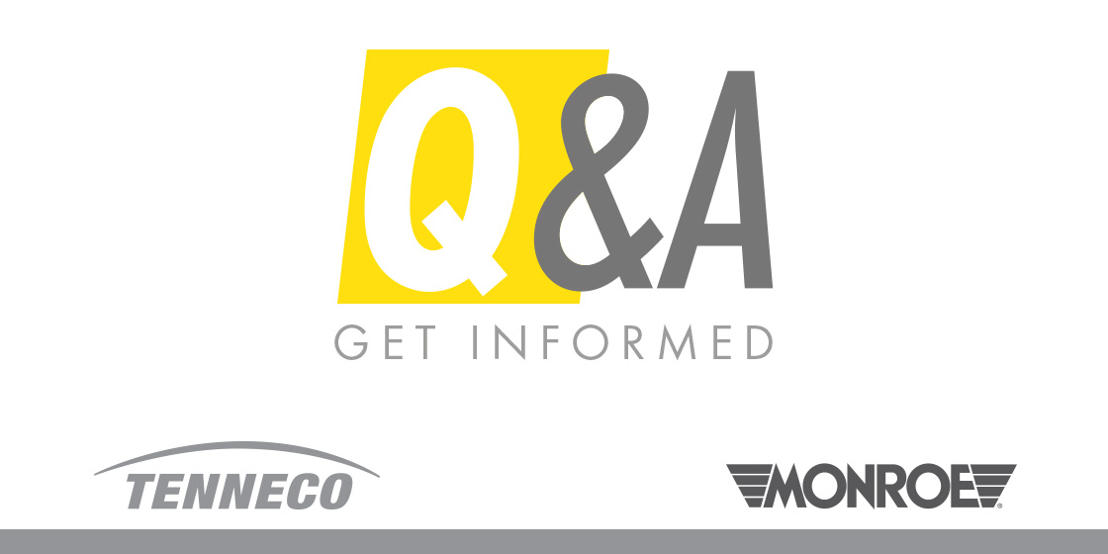 New items with features?
Vehicle ride control and emissions control systems are becoming increasingly complex with each new model year, and this complexity is filtering into aftermarket products. As one of the leading OE supplier in each of these categories, we are continuously expanding our comprehensive portfolio of aftermarket products to meet the industry's evolving needs. In addition to world-class products, we can provide our customers with extensive insight, expertise and support. This ensures that our aftermarket partners have all the products and information they need to provide exceptional service to every customer.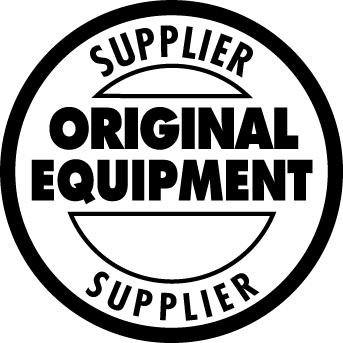 Through the Monroe brand, we offer a broad range of replacement shock absorbers, struts, springs and related suspension parts to offer consumers superior ride performance in a wide range of driving situations. One of the more recent additions to the brand is the Monroe OESpectrum range of premium shock absorbers, featuring our patented Monroe R-TECH2 Rebound Valving Technology and high-speed Impact Control Valve. These technologies combine to provide nearly instantaneous feedback to changing driving conditions, exceptional road-holding capability, precise control, NVH reduction and other benefits. By utilizing this advanced technology, our aftermarket partners can eliminate the compromise that has traditionally existed between precise vehicle control and unwanted ride harshness to offer their customers a superior driving experience.
Our confidence that OESpectrum shocks will hold up to the highest standards of performance and durability is backed by the first-ever five-year limited warranty offered by the Monroe brand. It's an exceptionally long protection period for this product category, but one we can offer thanks to a variety of critical construction features. First, our OESpectrum springs are manufactured from high-quality silicon chrome or chrome vanadium steel, which provides exceptional strength and durability. The springs then undergo a shot peening process to greatly extend durability. Finally, each spring receives two forms of corrosion protection, including phosphate and epoxy powder coatings that can stand up to extremely harsh operating environments.
Global trends
The ride performance category continues to change and evolve based on three leading trends –system electrification, the aging vehicle parc, and the globalization of vehicle platforms and technologies. In Europe, we are seeing more vehicles equipped with electronic suspension systems and dampers entering the aftermarket replacement cycle. Many of these vehicles feature electronic suspension technology from our own Monroe Intelligent Suspension portfolio. Our global leadership in these technologies at the OE level enables us to bring the appropriate replacement solutions to the aftermarket when the time is right.
Another issue we're dealing with is the aging vehicle parc. While this is generally a good sign for the aftermarket, the benefits are offset somewhat by an increase in the average age of drivers. This is particularly true in Western Europe, where we are seeing a corresponding drop in average annual mileage. In spite of this, we are confident that the damper category will remain a major service opportunity for garages, and that the average cost of these repairs should rise as more vehicles are fitted with electronic suspension systems.
We are also seeing an influx of smaller vehicles on the road. In the end, this has little to no impact the damper category, as each vehicle still needs four damper units with springs. The move to smaller vehicles does put a greater emphasis on comfort and control characteristics, since these vehicles are more likely to encounter NVH issues. That is good news for the aftermarket, as consumers might be more likely to notice changes associated with the wear of ride control components.
Lastly, globalization is impacting the market in multiple ways. One interesting trend is an increase in common vehicle platforms used around the world. This gives Tenneco the ability to leverage our already extensive OE presence for faster coverage of aftermarket applications. As damper and suspension technology evolves, workshops that rely on Monroe products will benefit from greater synergy between our OE and aftermarket offerings. By helping to prepare our customers for these new technologies, we can help them capture increased market share.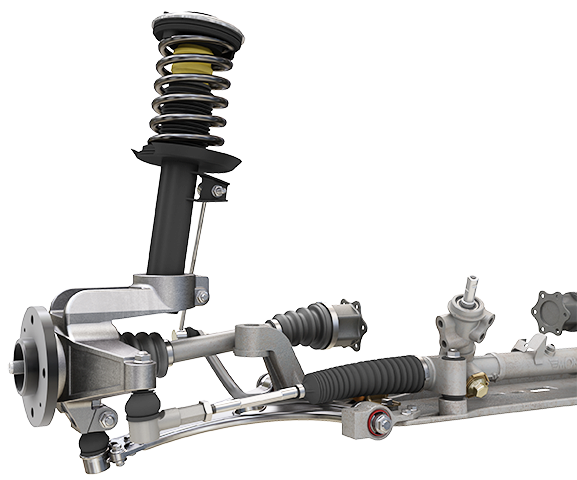 Strong points in your product lineup
Monroe stands apart from the competition as a trusted, quality-focused, single-source provider of ride control solutions. As a market leader in ride control coverage, quality and technology, we are proud that our aftermarket partners and their customers can rely on the Monroe brand for all of their ride performance, suspension and related needs.
Tenneco is continually expanding coverage to reflect changes in the market. Our product management team works closely with our sales representatives and customers to ensure that the right products – at multiple price points – are available to address the emerging needs of each region. By implementing a good "Good, Better, Best" strategy in the ride control category, we are enabling workshops and automotive parts stores to meet the needs of customers at every level of vehicle ownership. We offer full aftermarket coverage through our Monroe RoadMatic, Monroe Original and Monroe OESpectrum lines, each of which is designed to suit different needs.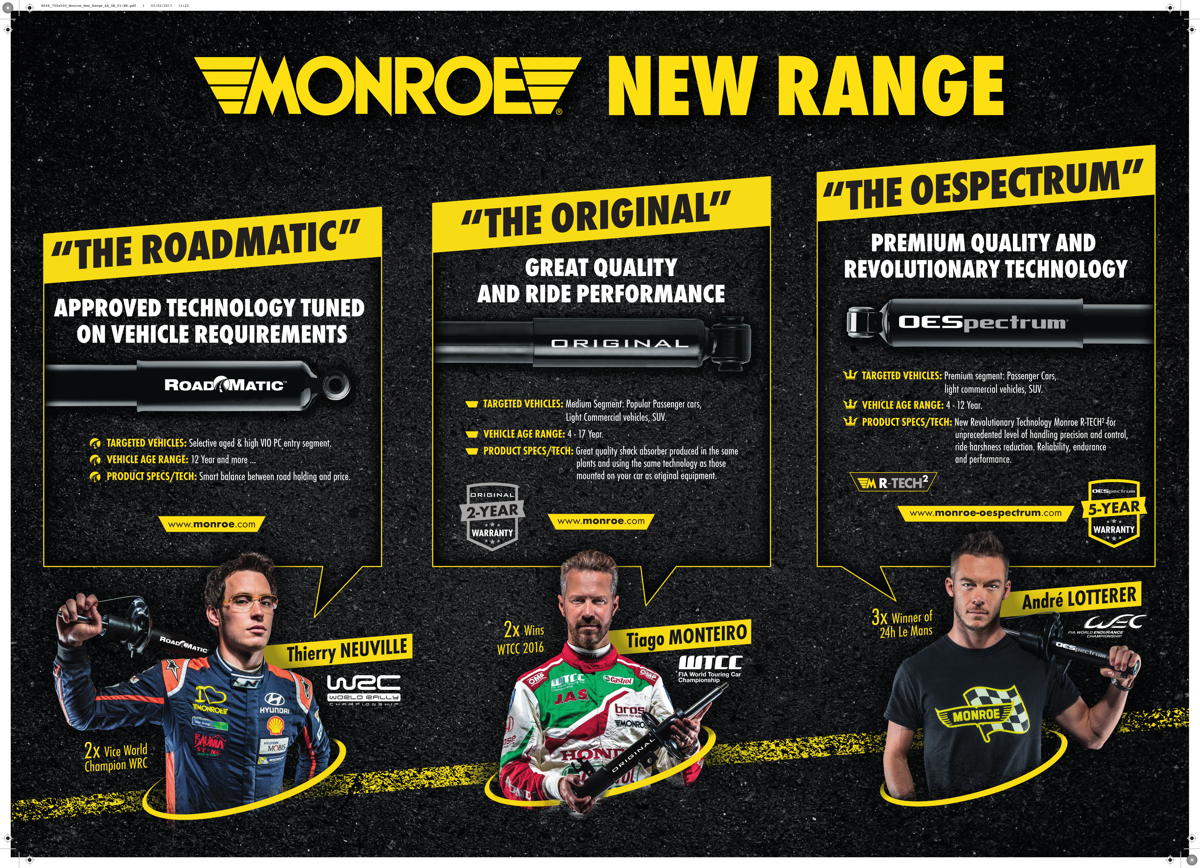 For example, consumers with newer, higher-value vehicles who value superior ride and handling characteristics are best served by the Monroe OESpectrum range. Customers looking for excellent quality at a more economical price can find a reliable solution in our popular Monroe Original line. Finally, there are many consumers who are hoping to hold onto their older vehicles for a few more years without sacrificing ride and handling performance. Our value-driven Monroe RoadMatic shocks make for an affordable, reliable and smart option for these customers. This strategy offers an outstanding value proposition for all Monroe customers and helps automotive service providers earn more business.
Why garages should work with your brand?
Our Monroe ride control and Walker emissions control brands have an extensive history and are highly regarded at the OE and aftermarket levels for a reason. The expertise we've acquired manufacturing new technologies for vehicle manufacturers has informed the technology that we build into our aftermarket solutions, ensuring they fulfill the highest quality standards. All Walker and Monroe products are supported through our network of highly skilled professional trainers, as well as Tenneco's extensive online database of technical information. This database provides installers, jobbers and even end-users access to product details, data sheets, fitting instructions, technical videos and more. Tenneco consistently invests part of the revenue for each brand in making sure that installers and customers receive the best support available free of charge.
What benefits will end user receive when choosing your products?
Through the Monroe brand, Tenneco offers an array of innovative programs meant to help workshops and parts stores diagnose worn dampers and springs and communicate the benefits of replacing these components. Many consumers don't realize that these parts wear out over time. This is why we are actively working to educate them in a variety of ways, including through advertising, social media, public relations activities and compelling point-of-sale materials.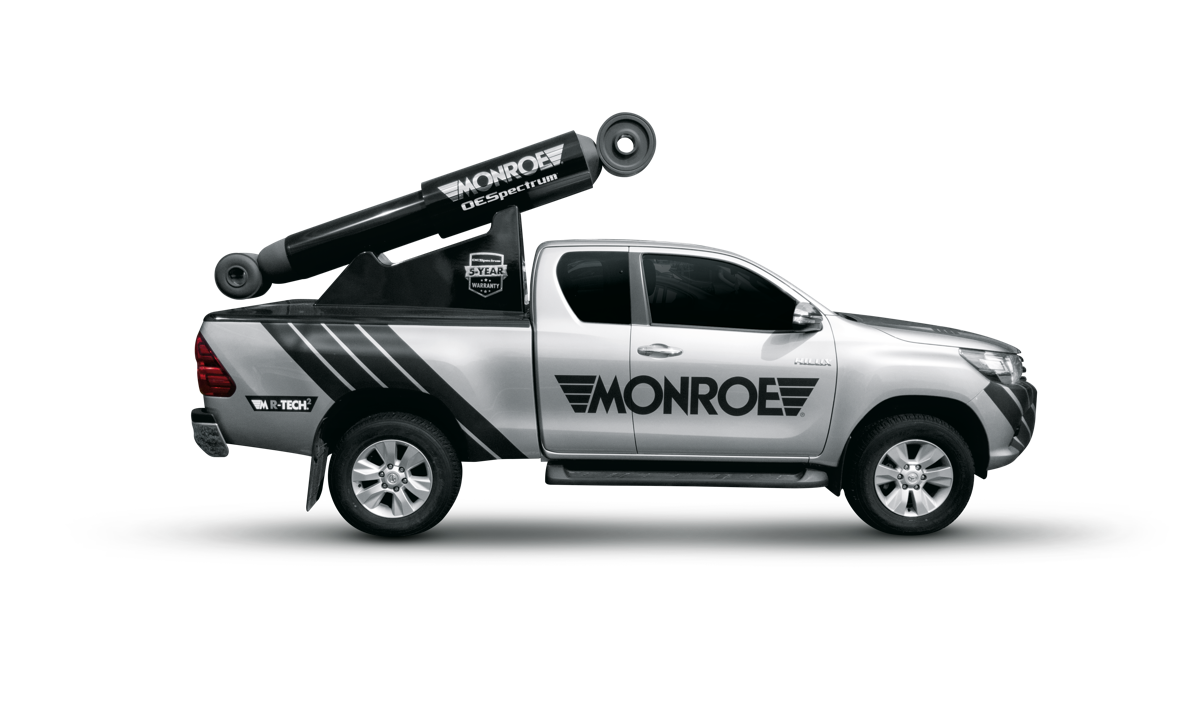 In addition to these consumer education activities, our team connects with parts stores and garages through scheduled visits from our "Vision Van," along with our broad "B-Connected" customer support initiative. The B-Connected program includes an extensive portfolio of product and technical research tools, including the world-class Monroe.com website, 360-degree product images and the Technician's Advanced Digital Information System (TADIS). TADIS offers users access to thousands of training tools, including interactive eLearning modules, videos, instruction sheets and more. Tenneco also offers extensive training support, both online and through on-site events. In fact, we encourage our customers to visit the Tenneco stand (Hall 4.0, Stand C11) during Automechanika Frankfurt in September 2018.
Of course, Tenneco and the Monroe brand also provide a variety of promotions to reward industry professionals for completing ride control and suspension services. These programs are communicated directly through our sales representatives, via social media and in our customer newsletter.
Any additional benefits –technical training etc.
As mentioned, we make a variety of technical information, training documents and resources available to our customers. Customers who are interested in face-to-face training can take advantage of our Tenneco 4T program, which offers high quality training sessions ranging from 45 minutes to three days. It all depends on the needs of the specific customer. Over the last decade, we have trained more than 370.000 installers in the areas of suspension, emission control and soft skills through this program.
Ultimately, it all comes down to customer satisfaction. Whatever our customers' needs, that is our target, our philosophy and the only way we know how to do business.
Questions answered by Peter van Brussel, Senior Product Management Manager, AM EMEA Tenneco and Oscar Oskarsson, Senior Training Manager, AM EMEA Tenneco