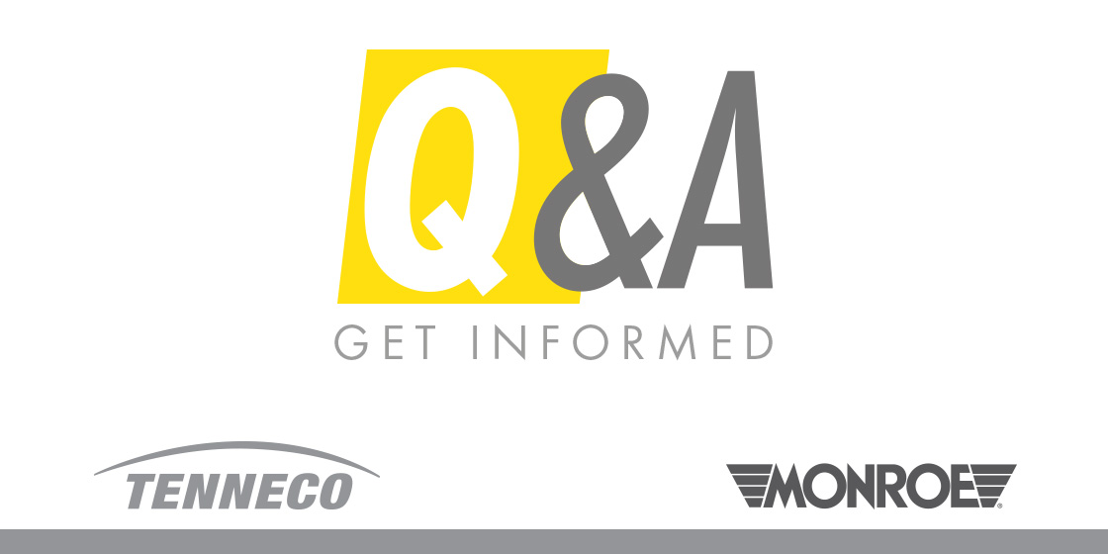 What marketing incentives and promotions will Tenneco introduce to get more of its springs and dampers off the shelves and into motor factors and garages this year?
Tenneco and the Monroe® brand offer an array of innovative programs designed to help motor factors and garages diagnose worn dampers and springs and communicate to their customers the benefits of replacing these components. It is very common for consumers not to understand that these parts wear out over time. We reach out to consumers in a variety of ways, including advertising, social media, public relations activities and compelling point-of-sale displays and related materials.
In addition to consumer education activities, our team connects with motor factors and garages through visits by our "Vision Van" and our broad"B-connected" customer support platform. Customers can connect with Monroe in many ways, including a world-class Website (www.monroe.com) with 360-degree product images and our Technician's Advanced Digital Information System (TADIS), which includes thousands of training tools, including eLearning modules, videos, instruction sheets and more. We also offer extensive training support both online and through on-site events, and an extensive portfolio of point-of-sale materials, including "Did You Know?" posters.

Our teams are very active at trade shows. We also encourage our customers to visit the Tenneco stand – Hall 4.0, Stand C11 – during Automechanika Frankfurt in September.
Of course, Tenneco and Monroe offer a variety of promotions to reward industry professionals for completing ride control and suspension services. These programs are communicated directly through our sales representatives, via social media and in our customer newsletter.
What new/recent services and programmes has Tenneco launched to help technicians fit springs and dampers first time around?
All vehicle systems, including ride control and emissions control, are becoming more complex with each new model year. As a major OE supplier in each of these areas, we are on the leading edge of this evolution and can provide extensive, valuable insight and support to customers throughout the aftermarket. This helps ensure that customers who rely on Tenneco brands, including Monroe, Walker and Fonos, have the products and information needed to provide exceptional service to every customer.
We support the technical education needs of our customers through three primary pillars:
The Tenneco Trains the Trainers (4T) program, which includes 41 highly skilled master trainers who provide technical training in 21 languages. Our curriculum includes ride control, emissions control and a variety of business skills. Since the program was launched in 2006, we have delivered more than 268,000 training sessions to customers across EMEA, South and Central America, and India.
The second pillar is our technical support materials. Customers visiting monroe.com can access thousands of resources via the "B-connected link." Chief among these is the TADIS platform, which as I noted earlier includes an ever-growing range of valuable information, eLearning modules, videos and more. We also offer a technical hotline with skilled professionals standing by to answer questions and help solve any problems encountered in the repair process. This service is offered in English, Italian, German and French languages.
Our eLearning platform is the third pillar. We offer interactive training tailored to the needs, skill levels and convenience of today's professionals. Each eLearning course concludes with an interactive quiz to ensure the participant will return to the job with practical new knowledge that can make a difference in terms of diagnostic and repair proficiency. The eLearning platform will be launched at Automechanika.
What coating technologies is Tenneco utilising in 2018 to prolong the service life of its coil spring products?
Our Monroe OESpectrum® coil springs are backed by a five-year warranty, which is very unusual in this product category. We can offer this protection thanks to a variety of important quality-related construction features of these springs. First, we use high-quality silicon chrome or chrome vanadium steel, which helps provide exceptional strength and durability. Next, the springs undergo a shot peening process which helps greatly extend durability. And finally, each spring receives two forms of corrosion protection – phosphate and epoxy powder coatings that can stand up to extremely harsh operating environments.
What's next in the pipeline for Tenneco's spring and dampers portfolio?
Monroe is a trusted, quality-focused single-source provider. We are proud of that our customers – and consumers themselves – can rely on Monroe for "all" of their ride performance, suspension, gas springs and other parts, including ancillary components such as shock mounting and protection kits.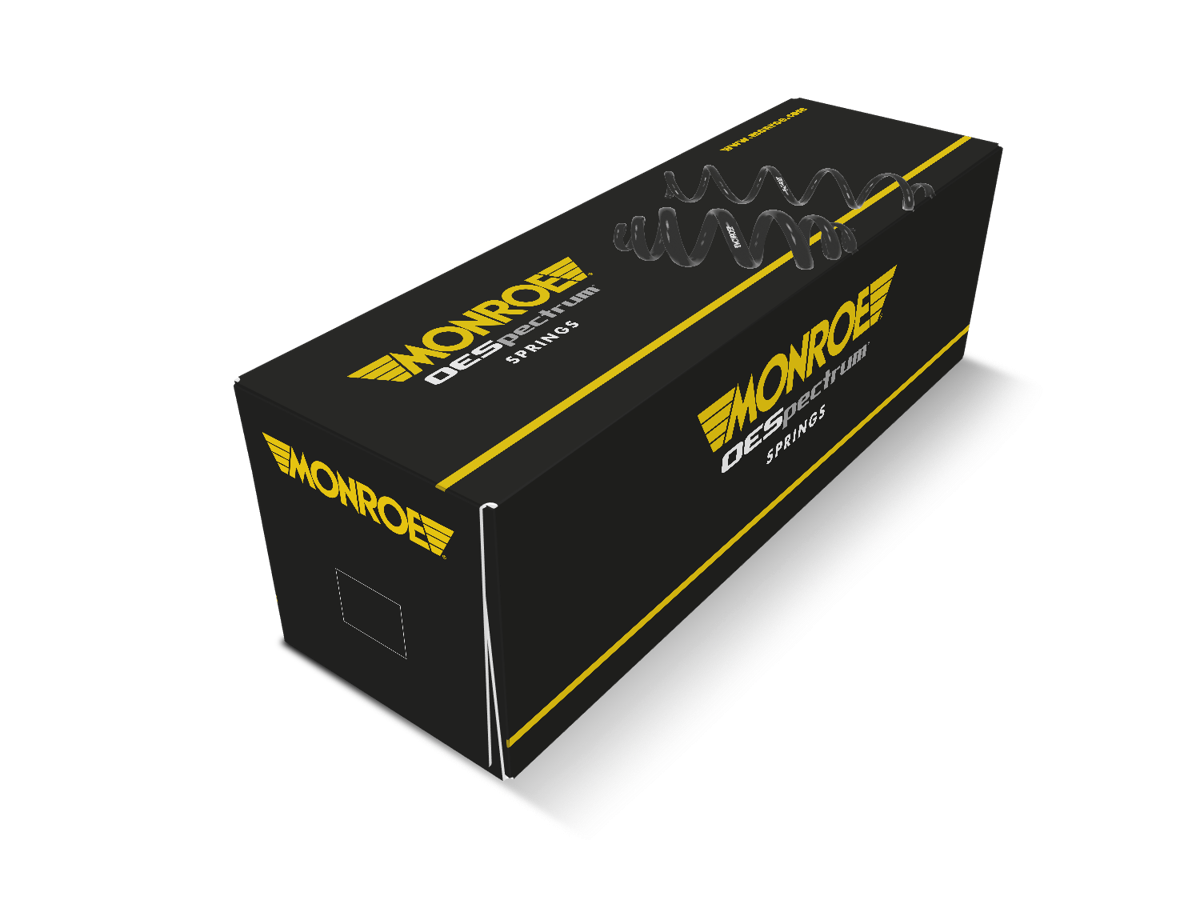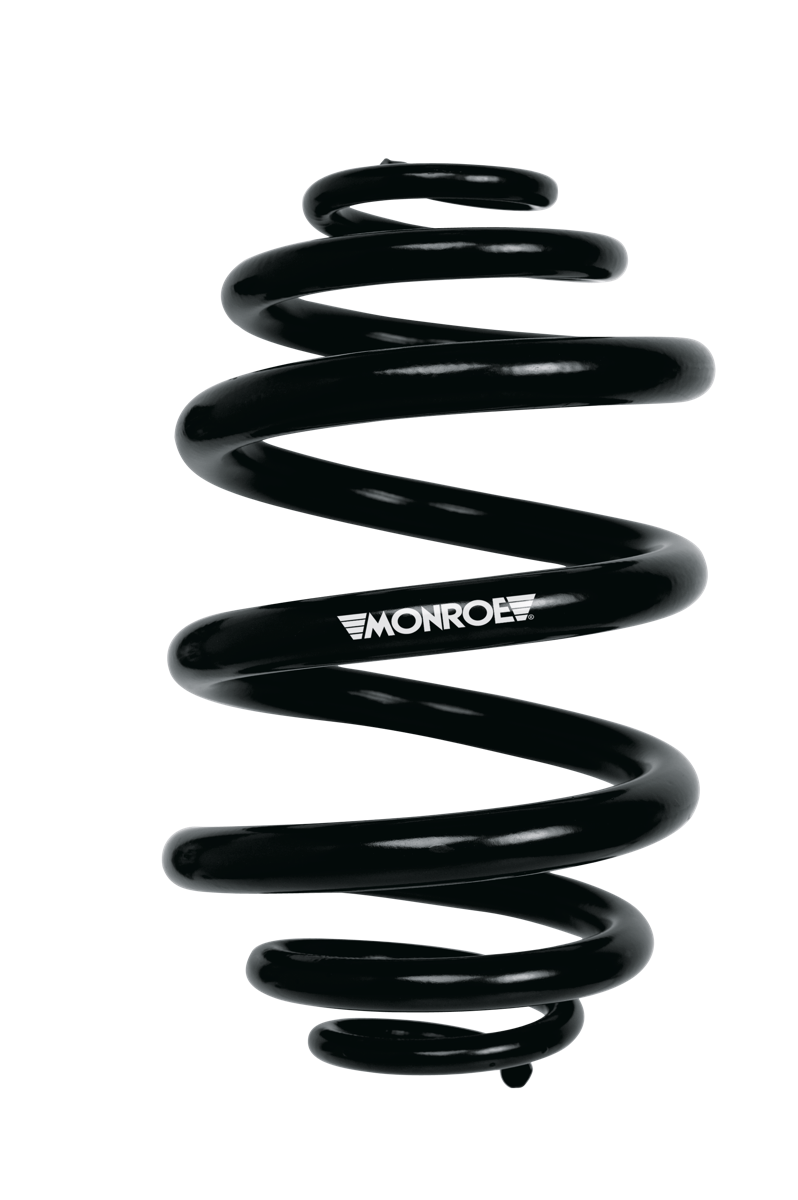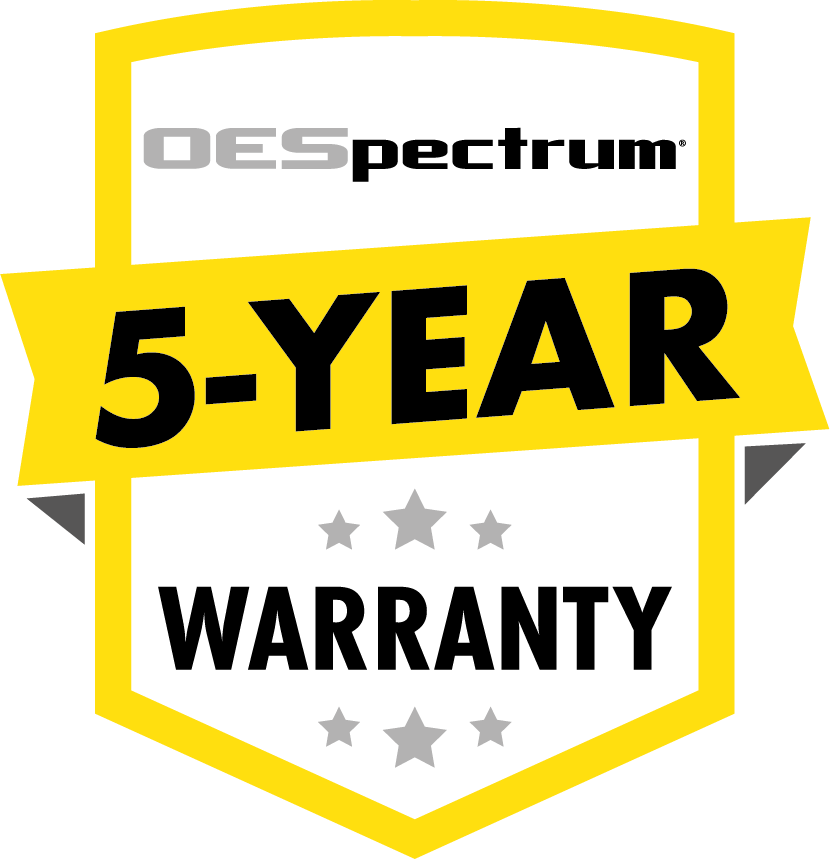 In the ride control category, Monroe is a market leader in coverage, quality and technology. We continually expand our coverage to reflect changes in the vehicle parc. Our product management team works closely with Tenneco sales representative and our customers to ensure that the right products are available to address the emerging needs of each region.
Another important benefit of choosing Monroe is our Good/Better/Best strategy. This enables motor factors and garages to meet the needs of customers at every level of the ownership continuum. For example, consumers with newer, higher value vehicles and who want to achieve OE- quality or better ride and handling characteristics are best served through our premium Monroe OESpectrum range. Next are customers who are looking for excellent quality at a more economical price. They might prefer our very popular Monroe Original range. And finally, there are many consumers who are hoping to hold onto their older vehicles for a few more years but still need to restore ride and handling performance. Our "Good" offer – Monroe RoadMatic shocks – is an affordable, reliable and smart choice for these customers. This approach offers an outstanding value proposition for all customers, and helps motor factors and garages earn more business across all customer types. We strongly recommend OESpectrum shocks for most vehicles, however, because these units provide exceptional performance characteristics the customer is more likely to notice on the first drive. In addition, OESpectrum shocks and springs are backed by our five-year limited warranty, which is unmatched in the European aftermarket. (Terms and conditions apply.)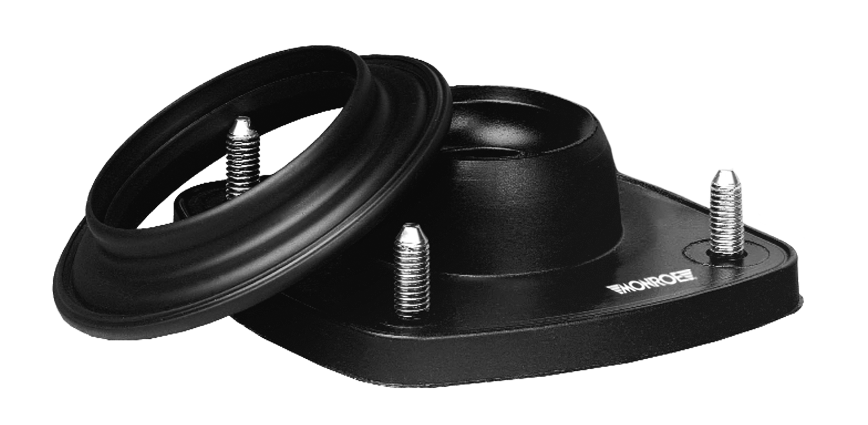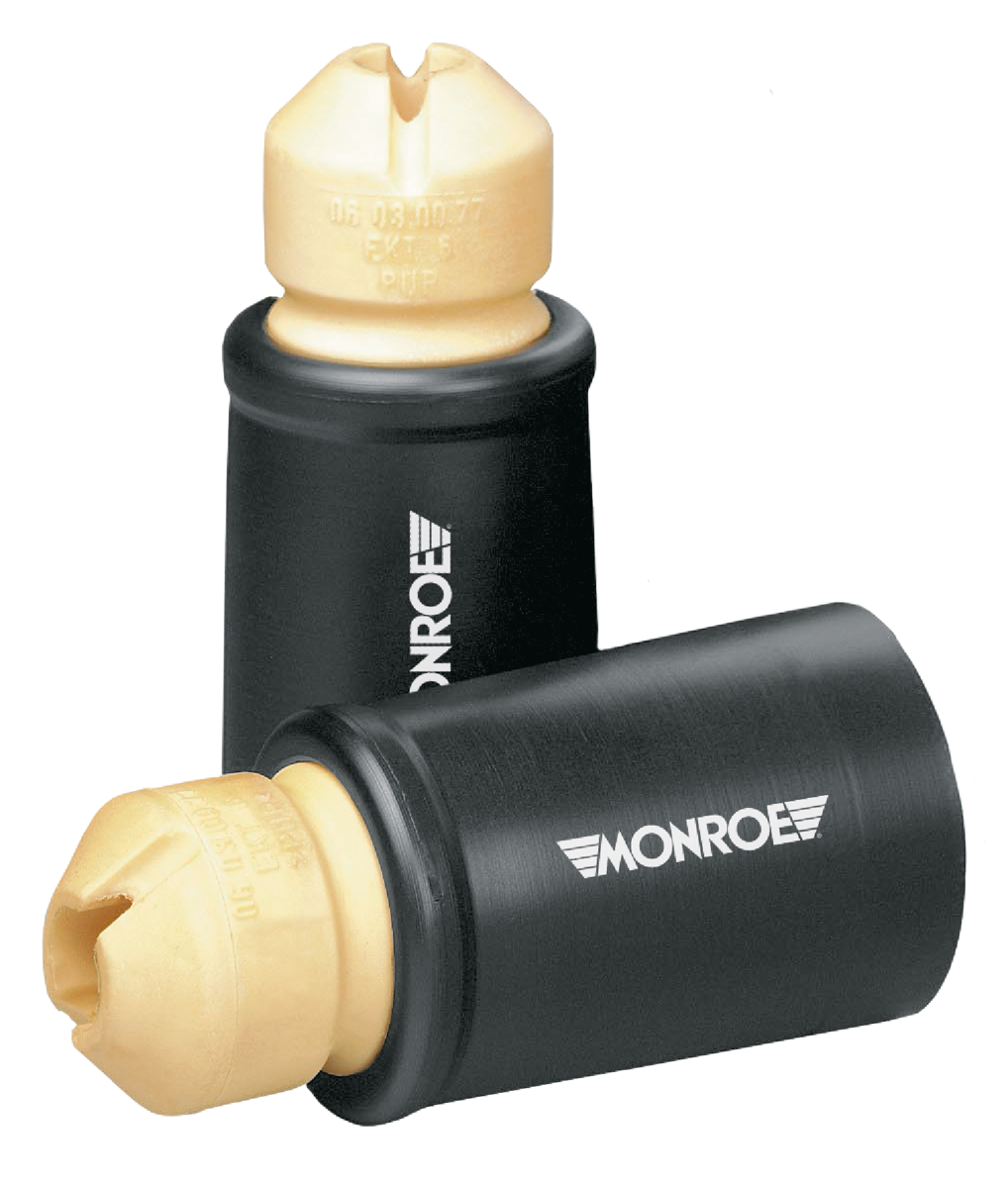 Where do you see the market going for dampers?
The dampers category continues to change based on three leading trends: system electrification; the aging vehicle parc; and the globalization of vehicle platforms and technologies.
In Europe, we are seeing more vehicles equipped with electronic suspension systems and shocks entering the aftermarket replacement cycle. As you might know, Tenneco is a major player in electronic suspension technologies at the OE level with its Monroe® Intelligent Suspension portfolio. This enables us to bring the appropriate replacement solutions to the aftermarket when the time is right.
The aging vehicle population – generally a good sign for the aftermarket – is offset to some extent by increased average age of drivers, particularly in Western Europe, and a corresponding drop in average annual mileage. Overall, we remain confident that the damper category will remain a major service opportunity for garages, and average cost of these repairs will likely rise as more of the car parc moves to electronic suspensions.
In the end, vehicle downsizing does not affect the damper category, as each vehicle still needs four units along with springs. The move to smaller vehicles puts a greater emphasis on comfort and control characteristics since these vehicles are more likely to encounter NVH issues. That is good news for the aftermarket, as consumers might be more likely to notice changes associated with the wear of ride control components.
The globalization trend is impacting the market in multiple ways. One interesting trend is the increased use of common platforms around the world. This is a benefit to major manufacturers such as Tenneco, which can leverage their OE presence for faster coverage of aftermarket applications.
As with any technology-intensive category, it will be important for motor factors and garages to remain in step with changes in damper design. That's a crucial advantage for customers who rely on Tenneco and Monroe – our presence at the OE and aftermarket levels offers tremendous synergy. We can help our customers prepare for new technologies so they can capture increased market share when these new systems come into the replacement market.
One Trusted Source Has it All
Beyond ride control products, Tenneco also offers an extensive range of replacement suspension parts, including track control arms, wishbones, ball joints, stabilizer links, tie rod ends, axial joints and gaiters. The company's state-of-the art elastomer technologies – such as its control arm bushings – complement these offerings and help to ensure the level of steering precision and NVH management that today's drivers demand. In addition, these products increase durability and corrosion resistance, while also supporting OEM vehicle lightweighting strategies.
Tenneco, of course, is also one of the world's largest suppliers of clean air/emissions control components. This impressive OE portfolio brings significant benefits to aftermarket customers through the company's range of fully homologated Walker® Emissions Control products. Among the fastest growing Walker categories is diesel particulate filters (DPF). Walker offers two distinct, high-quality DPF offers: Walker EVO S, featuring OE-preferred silicon carbide technology; and Walker EVO C, featuring cordierite technology. Tenneco's clean air portfolio also extends to the catalytic converter category; the company's new Walker® Euro 6 petrol converter is the first aftermarket catalytic converter designed to comply with the European Union's Euro 6 emissions standard.
To learn more about Monroe & Walker products, services and support incl 360-degree product images, visit www.walker-eu.com or www.walkercatalogue.eu, www.monroe.com, or www.monroecatalogue.eu
Beyond their product offerings, the Monroe and Walker brand provide workshops extensive support in the form of advertising and point-of-sale promotional materials; fitting instructions; safety data sheets; training opportunities; and technical support available through the Technicians Advanced Digital Information System (TADIS), and the Monroe and Walker telephone Techline service. Visit www.training.tenneco.com.