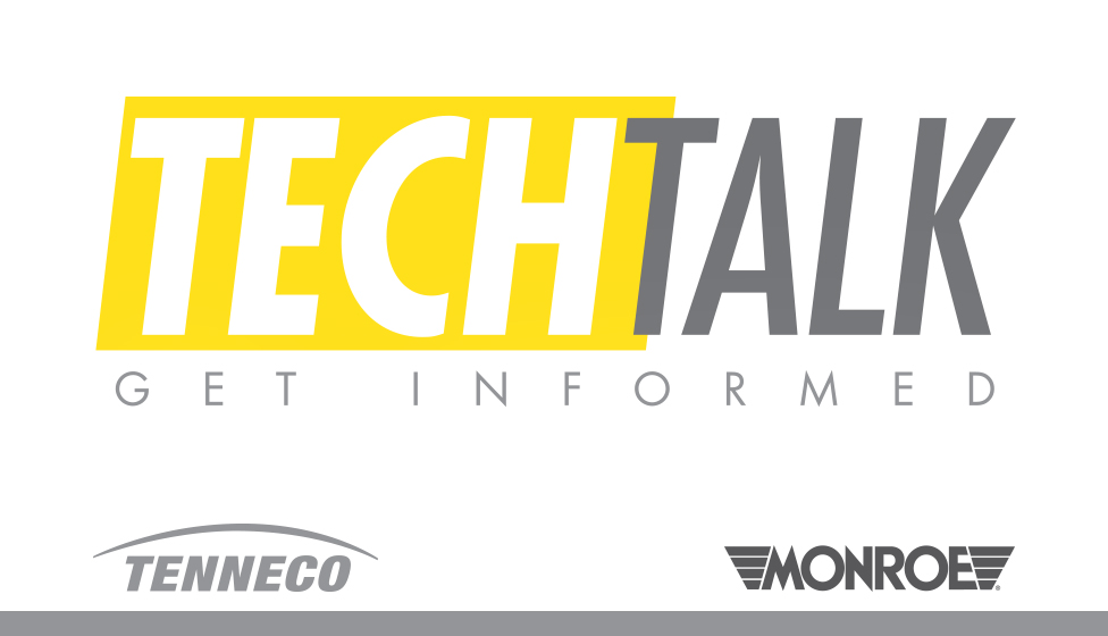 Techtalk - Monroe Magnum®
Tyre Wear Indications
TYRE COSTS ARE A SUBSTANTIAL INVESTMENT FOR COMMERCIAL FLEET AND TRUCK OWNERS
Wear patterns present a wealth of information to trained technicians. An experienced technician can examine tyre wear to identify potential issues:
• Steer or drive axle misalignment
• Mismatched tyres to truck applications
• Mechanical or drive train problems
• Worn axle components
• Worn ride control or suspension components
All drivers should request comprehensive tyre examinations in their pre- and post-haul truck inspections. Identifying and correcting underlying wear causes should occur before a fresh set of tyres is installed.
Thrust/Scrub Angle Wear
Thrust angle occurs when accelerated wear is evident on the inside of one drive tyre, and on the outside of the opposing drive tyre. This occurs when improperly aligned drive axles cause the truck to veer from a straight direction. Scrub occurs when axles are not parallel. A tyre on one side of the truck rolls in a larger diameter than the tyre on the other side, creating a hazardous strain on the tyre.
Sidewall Wear
Driver practices resulting in scrubbing or curbing are usually the key to avoiding damage-related sidewall wear. In applications where curbing is common, tyres are available with protective features. Excessive curbing can result in "pinch shock," where a sidewall subjected to abnormally heavy loads results in a crimped core. That pinched core can accelerate abnormal wear and weaken the tyre's integrity.
Dog Tracking
When a tractor's rear axles are not properly aligned with the axles of the trailer, dog tracking occurs. The trailer literally tracks to the left or right. In severe cases, the driver sees more of one side of the trailer in his rear view mirror than the other. The wear pattern is similar to that of thrust angle. If the truck pulls constantly in one direction, drive axle mounting is the problem. If the truck wanders the likely problem is misaligned trailer axles.
Tyre Camber
Tyres normally should be straight up and down; camber is outward or inward tilt. Negative camber is tyres that are tilted at the top; positive camber is tyres that are tilted at the bottom. Too much positive camber results in smooth wear on the outside of one of the tyres. Too much negative camber leads to smooth wear on the inside of one of the tyres.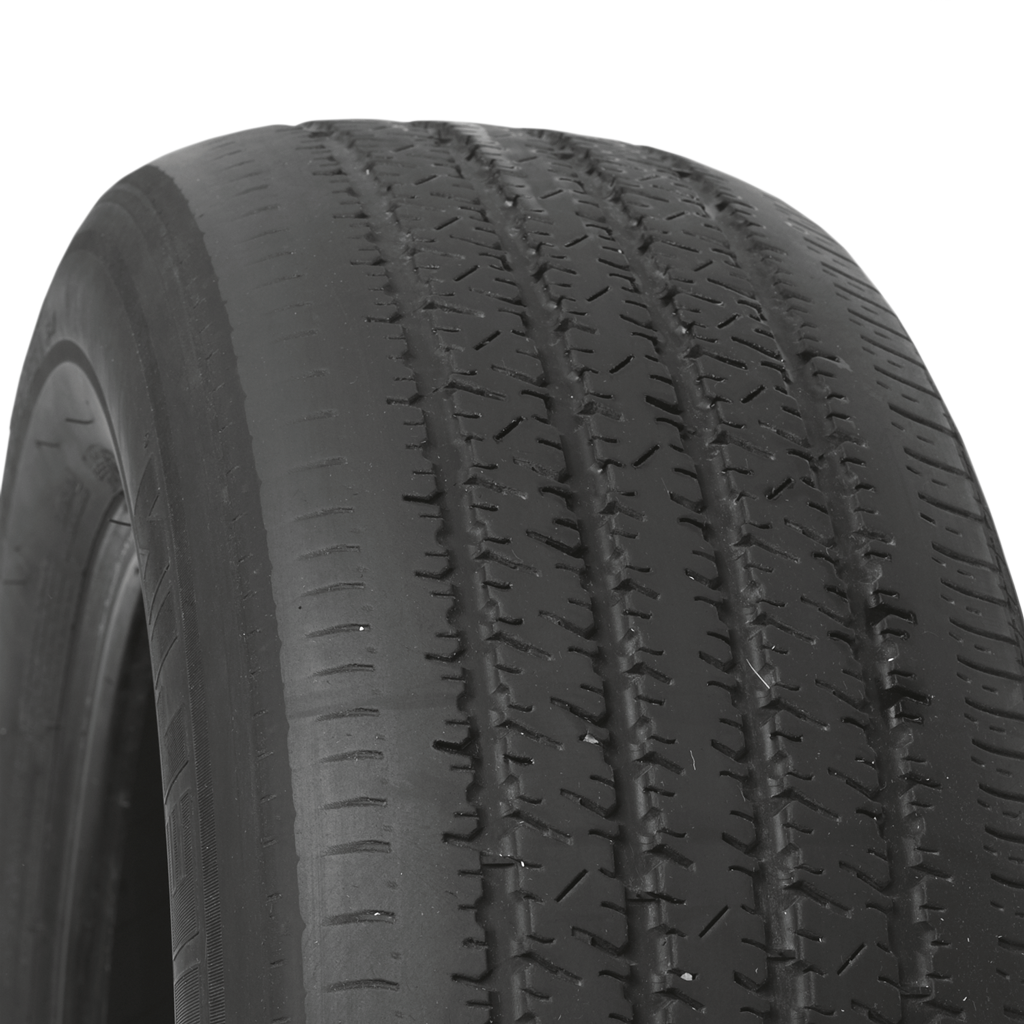 Cupping Wear
Cupping results from loss of tyre-to-road contact; an up-and-down motion affects the tyre's contact with the road surface. Worn ride control or suspension components create the vibrations that result in tyre bounce. The wear indicators are a series of high and low spots that manifest on both the steer and trailer tyre tread.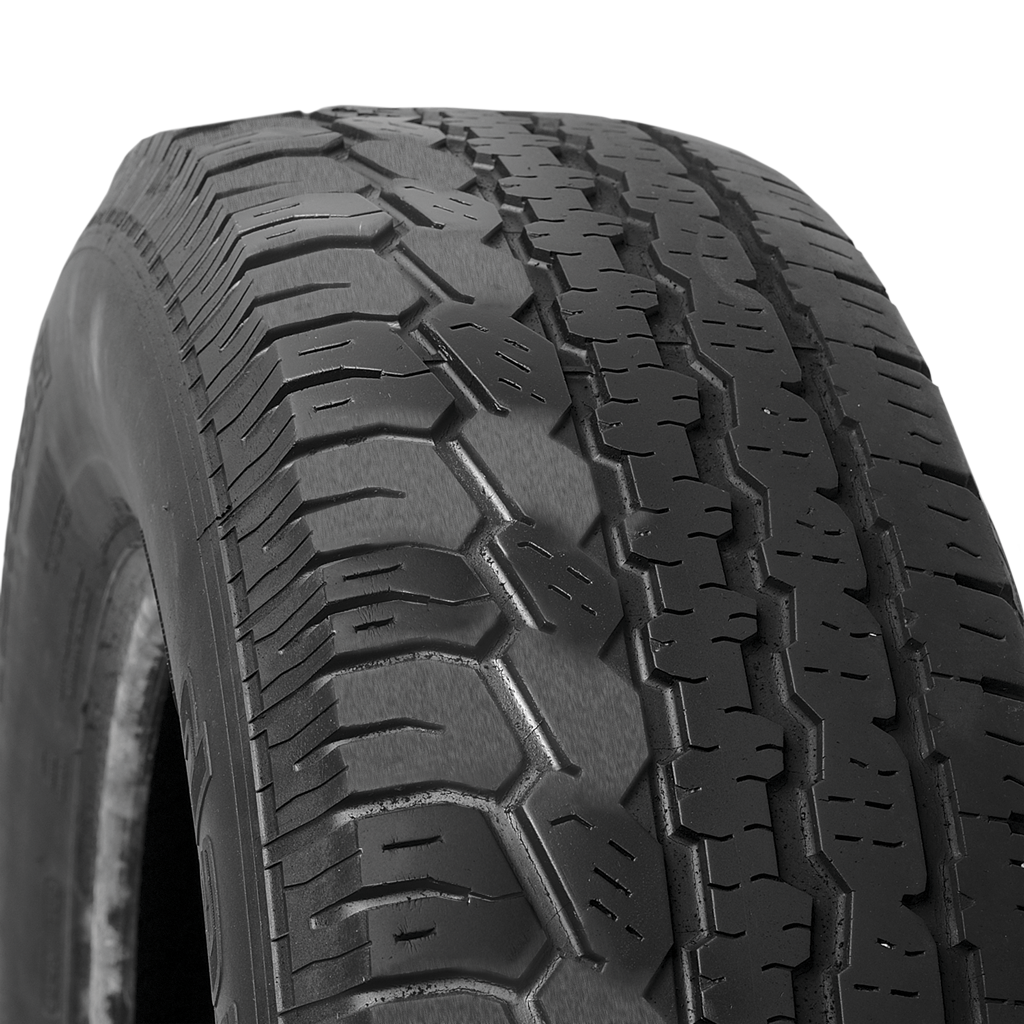 Flat-Spotting
Flat-spotting begins as a lone, scrubbed band of tread running across the tyre. The impacted area will be "flatter" than the tyre surfaces. Flat-spotting is usually a braking issue, resulting from a locked or dragging foundation brake, a panic stop, or aggressive braking. If an inspection does not identify maintenance issues, the driver may require instructions in braking moderation.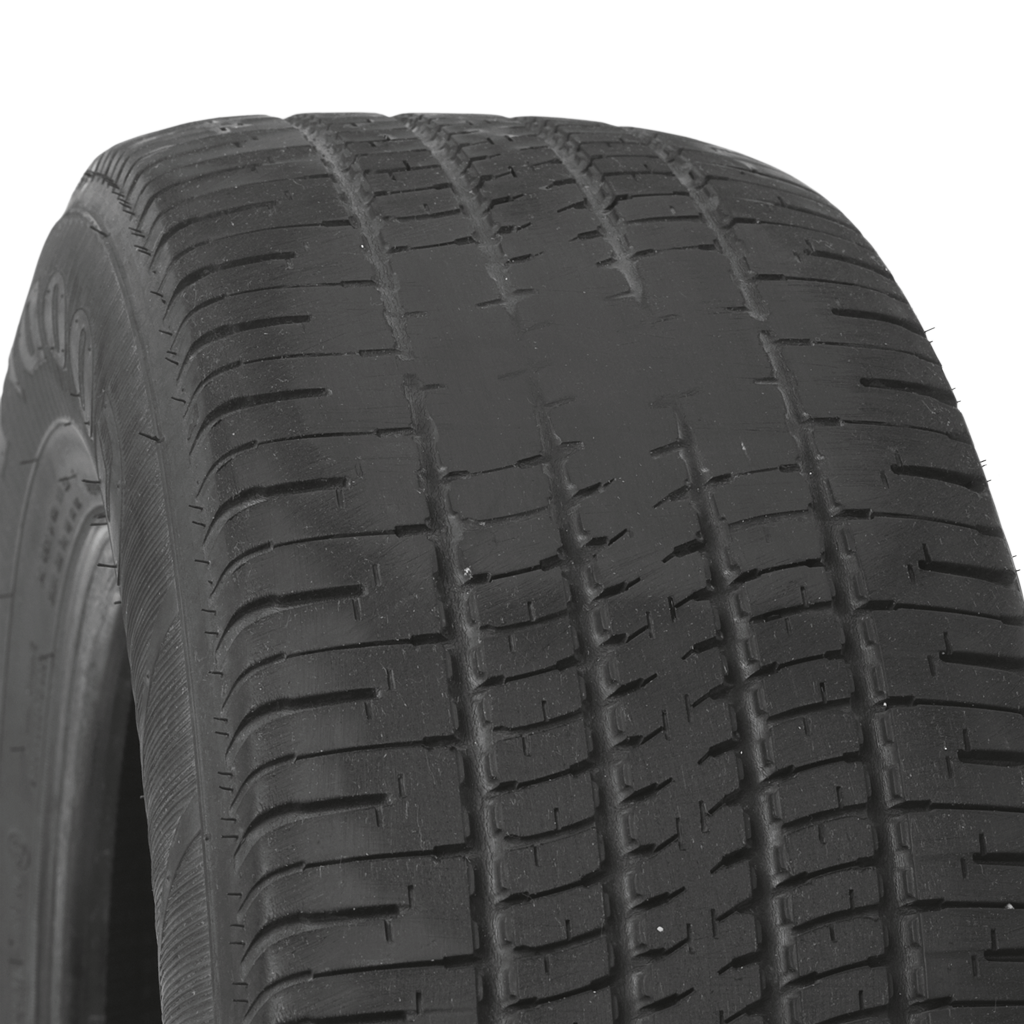 Diagonal Wear
Diagonal wear results from mechanical drive train forces and manifests as localized flat spots that cross the tyre tread in a diagonal pattern. Because the forces repeat in frequency, the wear continually reoccurs. Diagonal wear is slow to develop and can be aggravated by alignment problems. Primary causes include worn or improperly adjusted bearings, differing tyre diameters or mismatched or improperly inflated tyres.
CONSIDER THE COST OF WORN SHOCK ABSORBERS
The cost of a new set of shock absorbers is roughly the same as the cost of just one steer tyre, damaged as a result of degraded shock absorbers. Worn shock absorbers are not only uncomfortable; they can also impact safety, lead to truck downtime and increase operational expense.
REGULAR SCHEDULED MAINTENANCE: IMPROVING YOUR FLEET'S BOTTOM LINE
Today, more emphasis is being placed on lowering maintenance costs to improve the bottom line. Operating on shorter margins can mean there's no allowance for early component failure and unnecessary freight claims or less miles covered due to driver fatigue. Shock absorbers can be a low-cost answer to these high-cost problems. Worn shock absorbers are easy to overlook -- they're quiet, with no warning lights to see or screeching parts to hear. Shock absorbers wear out from miles of driving in a variety of conditions. Under normal conditions shock absorbers stroke an average of 1.087 times for every kilometer driven. That's 21,7 million times every 20.000 kilometers. So, if shock absorbers are not checked on a regular maintenance schedule, those worn shock absorbers may start to eat into profits.
For instance, tyres are the major purchase item for many fleet owners and owner-operator. Good shock absorbers help control excessive vibration by keeping the tyre in firm contact with the road. This can reduce tyre cupping, one of the causes of premature tyre failure. So, properly maintained shock absorbers can help maximize tyre life. It's the same with many other components, from batteries and running lights, to reefer units and radiators. Even body parts like cabs, hoods, and fenders. Good shock absorbers can help control excessive vibration, and that means less component failure and reduced maintenance costs.
Don't forget payloads. A well maintained truck, with good shock absorbers to control excessive vibration, can help reduce damage to both trailers and cargoes. That's important to the bottom line since even a few damage claims can mean the difference between profit and loss. Keeping the vehicle rolling to eliminate downtime -- and all the lost business and lost income that go with it -- is the goal of a regularly performed maintenance approach.
MONROE MAGNUM SHOCK ABSORBERS WILL:
• Improve your truck safety
• Reduce tyre wear
• Reduce battery cracking
• Prevent cab mount failure
• Reduce damage to radiator connections
• Increase lamps lifetime
• Enhance braking effectiveness
• Extend driveline components life span
• Reduce shifting cargo drive
• Less driver fatigue
• Enhance driver comfort
• Economise fuel consumption
Oscar F. Oskarsson Senior Training Manager at Tenneco Europe