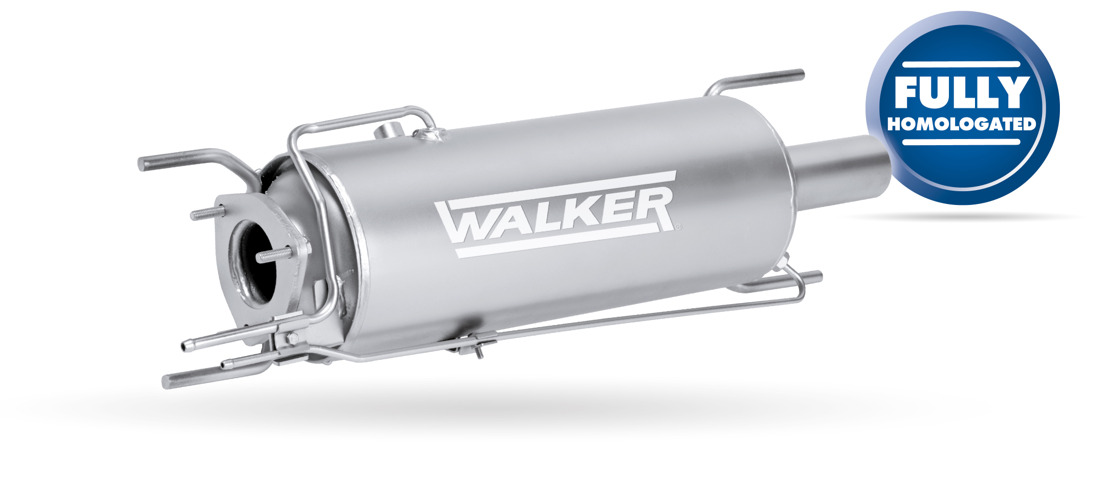 Tenneco Clean Air Products in Full Compliance with European Union Homologation Standards
Friday, October 20, 2017 — Brussels, Belgium – In response to recent news reports indicating widespread systemic fraud in the production of aftermarket catalytic converters sold in Europe, representatives of Tenneco's Clean Air business are seeking to reassure consumers and automotive service professionals that its comprehensive range of emissions control offerings are in full compliance with EU homologation regulations.
Required by all European nations, the homologation process offers protection to workshops and consumers by ensuring that the performance characteristics of aftermarket emissions control components are in line with their corresponding OE parts. As a leading global manufacturer of original equipment and replacement emissions control components, Tenneco offers a comprehensive range of fully homologated catalytic converters and diesel particulate filters (DPF) for use in modern vehicles sold across Europe.
"Homologation requirements serve to protect consumers as well as automotive service providers from potentially severe engine damage, and Tenneco takes the necessary precautions to ensure that our products conform to the highest regulatory standards," said Bruce Ronning, vice president and general manager, Europe aftermarket, Tenneco. "We take the matter of homologation very seriously, and third-party testing has consistently confirmed our products comply with Economic Commission of Europe Regulation 103."
Tenneco's Walker® brand catalytic converters and DPFs are independently tested by TÜV, a global leader in compliance testing and certification, using the same standards required to meet homologation requirements. Prototype emissions control products are tested against original parts and required to display nearly identical characteristics in stationary noise, pass-by noise, backpressure/engine power, emission levels and fit. TÜV then can perform an annual conformity of production (COP) test on each homologated part to ensure continued production quality.
"Tenneco's reliance on independent testing for our emissions control products is validated by consistent high marks in randomly COP tests by the Kraftfahrt-Bundesamt (KBA) Federal Motor Transport Authority, which periodically inspects aftermarket components to ensure they comply with legal requirements," Ronning said. "Benchmark testing on Walker mounting brackets, welding, pressure nipples, filters, protection rings, platinum group metals (PGM) and backpressure tolerances place the company's products at or near OE quality when compared with other aftermarket suppliers."
While some emissions control manufacturers reduce PGM loads to lower the cost of parts, Tenneco optimizes PGM level of aftermarket converters and DPFs. Some of Tenneco's parts feature a lower loading of precious metals than those found in OE parts, but this does not impact homologation tests, as flow optimization, wash coat optimization and other design factors come into play. Recent DPF testing by TÜV showed Tenneco's components as having the highest ratio of PGM compared with aftermarket competitors.

Walker product catalogues featuring the brand's range of offerings can be found online at www.walkercatalogue.eu. Tenneco also offers 360° images of many Walker emissions control products to help ensure fast and accurate identification.

Beyond its product offerings, the Walker brand provides workshops extensive support in the form of advertising and point-of-sale promotional materials; fitting instructions; safety data sheets; training opportunities; and technical support available through the Technicans Advanced Digital Information System (TADIS), and the Walker telephone Techline service. Visit www.training.tenneco.com or www.walker-eu.com.