Tenneco expands and renames Aftermarket Range of Monroe® Electronic Shocks
Monroe Intelligent Suspension RideSense™ Replacement Shocks Debut at Automechanika Frankfurt
Frankfurt, Germany, Sept. 11, 2018 - Tenneco Inc. (NYSE: TEN), a global supplier of Ride Performance and Clean Air products and systems, today announced it has renamed and expanded its range of premium replacement electronic shock absorbers, branding the line Monroe® Intelligent Suspension RideSense™ and announcing 18 new part numbers that will be available beginning in the first quarter of 2019. Designed for direct-fit replacement of original equipment shocks on vehicles featuring electronic suspension technology, the comprehensive RideSense™ line – on display at Tenneco's Automechanika booth (Hall 4, Stand C11) – now includes 50 part numbers covering more than 15 million vehicles registered in the EMEA region.
Part of the Monroe Intelligent Suspension portfolio of advanced suspension solutions designed for the original equipment market, Monroe Intelligent Suspension RideSense™ replacement shock absorbers are fully compatible with Tenneco-manufactured OE electronic suspension systems found in popular passenger cars, light trucks and SUVs. Each unit is engineered to continuously adapt its compression and rebound forces to changing driving conditions to deliver optimal handling precision, control and NVH reduction.
"Global OEMs are increasingly integrating electronic damping technology into their vehicles to deliver a superior driving experience, and aftermarket demand for compatible replacement products is growing," said Maurits Binnendijk, vice president and general manager, Europe Aftermarket, Tenneco. "Tenneco has continuously expanded its range of advanced suspension solutions to leverage this growth opportunity. Our RideSense™ replacement electronic shock absorbers utilize advanced valving and other leading-edge technologies to ensure continued normal operation and proper ride height once a vehicle's original shocks become too worn."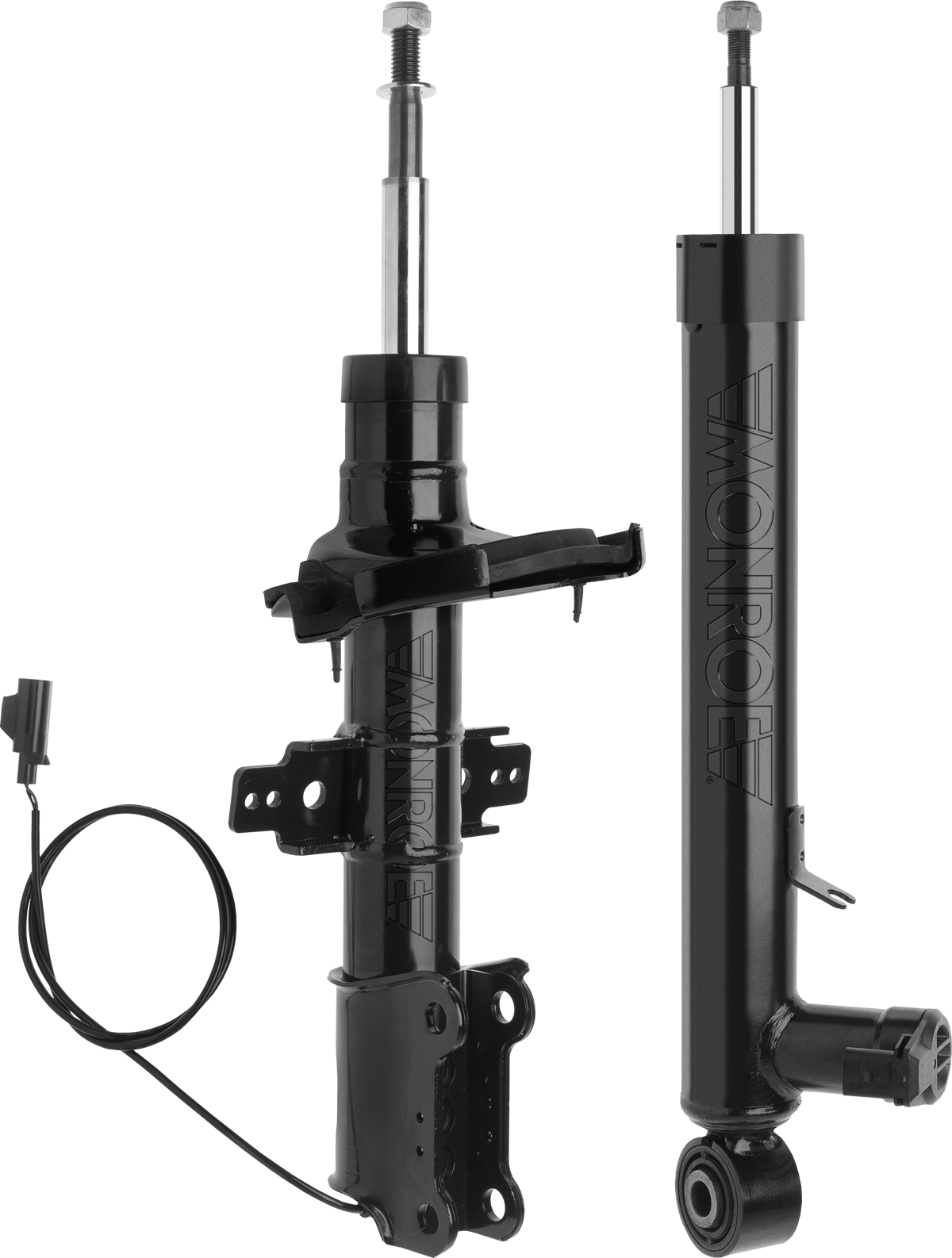 Each Monroe Intelligent Suspension RideSense™ damper connects to an Electronic Control Unit (ECU) that manages sensor inputs like wheel acceleration, body displacement and steering angle, using gathered data to react to changing road and driving situations in as little as 10 milliseconds. The shocks provide optimal comfort and vehicle control, by improving wheel-to-road contact, reducingoscillations during obstacle avoidance, improving control during lane changes and a host of other benefits in vehicles fitted with electronic suspension systems.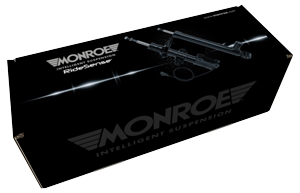 Monroe Intelligent Suspension RideSense™ shocks are engineered to meet each vehicle's specific OE ride and handling profile and come with a five-year product quality and performance limited warranty. In addition, each unit is delivered in high-quality premium single packaging with updated branding designed to appeal to customers and resist potential damage associated with shipping and handling.
To learn more about Monroe RideSense™ replacement shock absorbers and other advanced technologies from Tenneco, please visit the company in Hall 4, Stand C11 during Automechanika Frankfurt. Additional information is available online at www.monroe.com.

Beyond its range of product offerings, Tenneco also supports workshop professionals with comprehensive training and vehicle diagnostic information to help them quickly, efficiently and accurately diagnose and repair even the most complex ride control, suspension and emissions control problems. These include the company's new Tenneco eLearning Platform, which offers web-based training and technical information for distributors, jobbers and installers. Other efforts on this front include the "B-Connected" initiative, which offers free, 24/7 access to such world-class tools as the Technicians Advanced Digital Information System (TADIS) and its vast library of videos, eLearning modules, specification sheets, diagnostic tips, fitting instructions and other resources.
To access TADIS and other resources, visit www.training.tenneco.com or the "B-Connected" link at www.monroe.com. Independent aftermarket professionals also have access to advertising and point-of-sale promotional materials, as well as fully illustrated product catalogues that can be found online at www.monroecatalogue.eu.