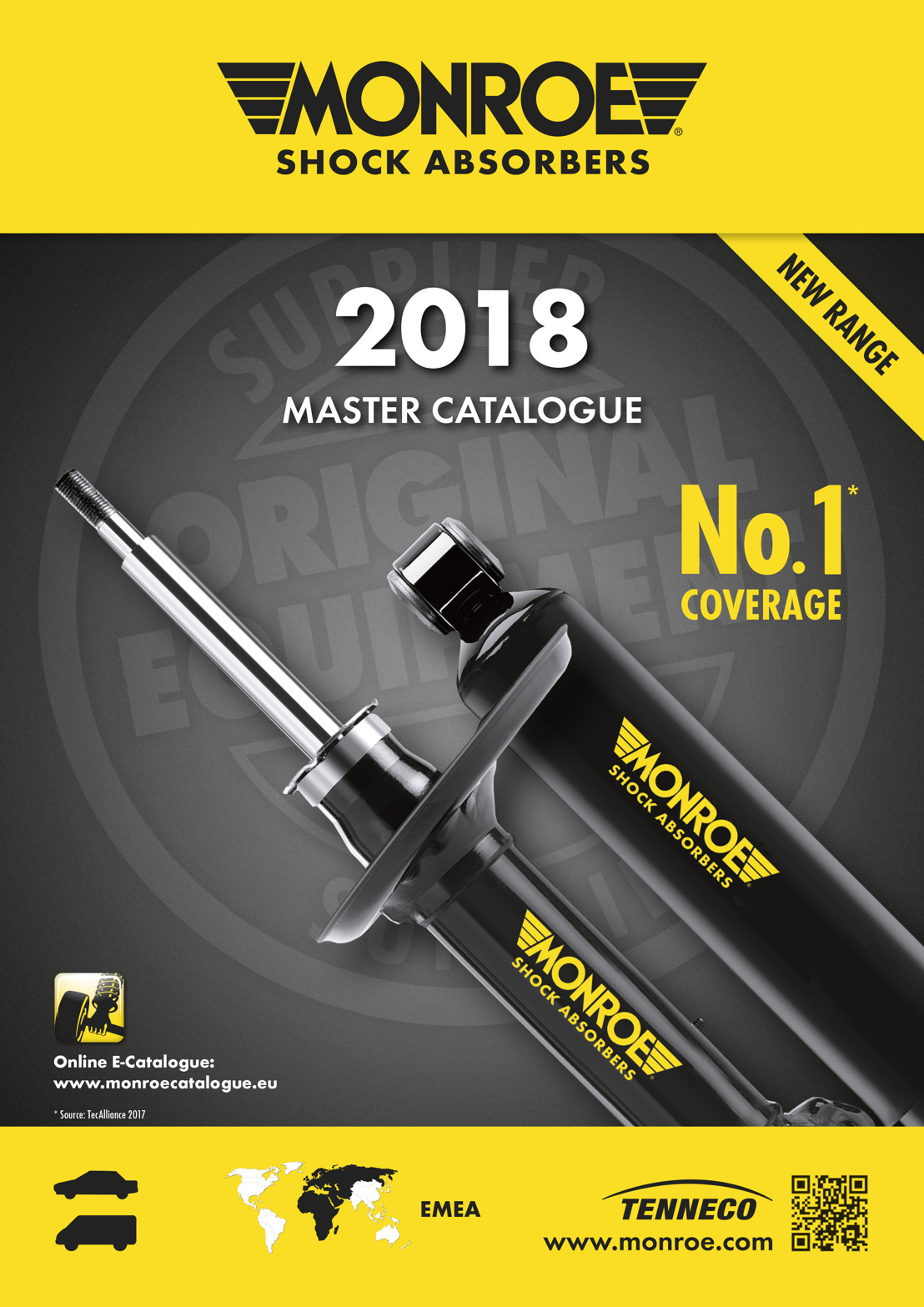 Tenneco Publishes New Monroe® Light-Vehicle Shock Absorber Catalogue
New Master Catalogue Adds Coverage for 25 Million Additional Vehicles in Operation
Brussels,  Belgium – Tenneco Inc. (NYSE:TEN), a global supplier of Ride Performance and Clean Air products and systems, has published a new Monroe® light-vehicle shock absorber master catalogue. The catalogue includes more than 800 new product references covering in excess of 25 million additional passenger cars, vans and other vehicles. The new references bring the total number of Monroe® references to more than 3.400.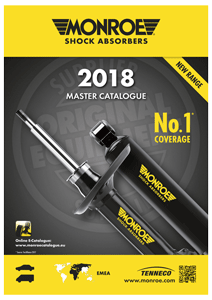 Among the replacement parts covered in the new catalogue is the full range of premium Monroe® OESpectrum® shock absorbers and struts. Featuring patented Monroe R-TECH2® Rebound Valving Technology™, OESpectrum shocks are engineered to provide motorists with nearly instantaneous feedback and offer enhanced agility, responsiveness, road-holding capabilities and other benefits. The new catalogue also includes 60 additional Monroe® shock absorber protection kits and 33 new mounting kits.

The new Monroe® catalogue also includes an expanded parts information section with pages that explain the critical functions of shocks and struts and why worn units should be replaced.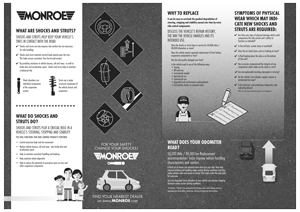 The catalogue is available in digital version – as both a PDF and interactive eCatalogue at www.monroecatalogue.eu – and in 10 languages, including English, Dutch, French, German, Italian, Polish, Portuguese, Russian, Spanish and Turkish. The interactive version of the catalogue features 360° images for fast, accurate parts identification. When downloading the catalogue, a high resolution print pdf is available.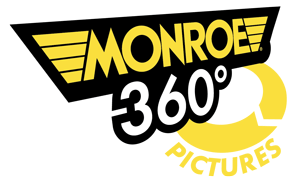 Beyond its range of product catalogues, Tenneco also supports parts distributors and vehicle service businesses with extensive training and vehicle repair information available through its telephone-based Techline and online TADIS (Technicians Advanced Digital Information System) platform, as well as a full range of other helpful resources available at www.training.tenneco.com.