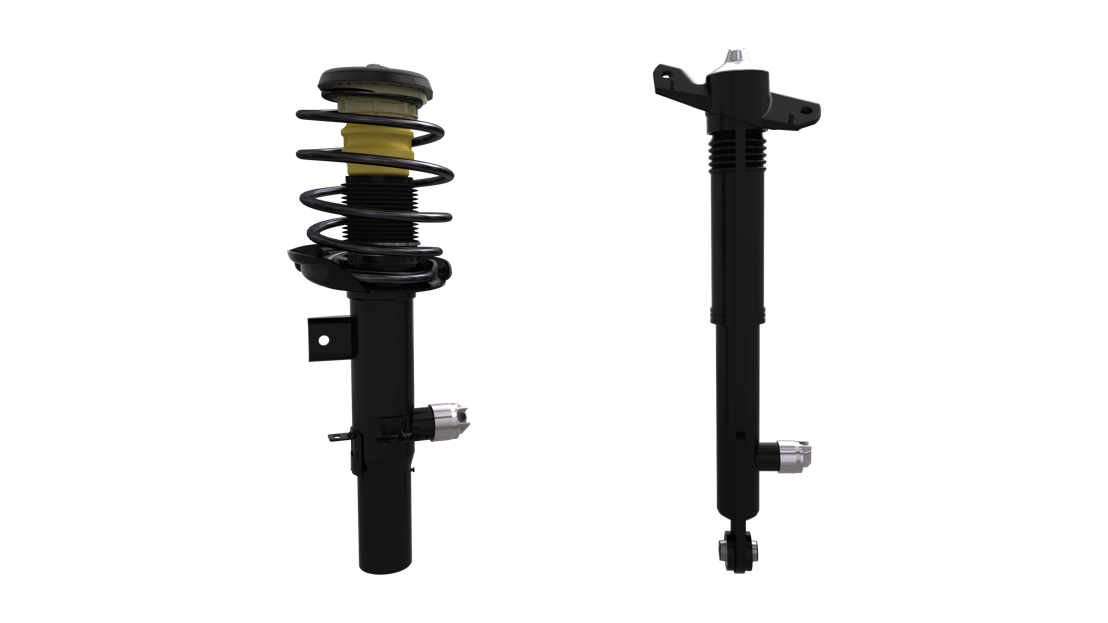 Tenneco Supplies Electronic Suspension on All-New 2018 Volvo XC40 Compact Crossover SUV
Tenneco Inc. (NYSE: TEN), a global supplier of Ride Performance and Clean Air products and systems, announced today that the all-new 2018 Volvo XC40 compact crossover SUV features Tenneco's CVSAe adaptive suspension technology from its Monroe® Intelligent Suspension portfolio.

A proven technology that has been launched on more than 40 vehicle models, Tenneco's CVSAe semi-active suspension technology continuously senses road and driving conditions and independently adjusts damping levels in real-time to provide superior comfort and handling. Each electronically controlled shock absorber connects to a central ECU, which can realign damping settings every 10 milliseconds based on sensor inputs monitoring wheel assembly acceleration, body displacement and steering angle. An externally mounted electronic valve connects to the vehicle's driving mode control, giving drivers the ability to select damping settings that fit their needs.


"Drivers today expect higher levels of comfort and performance from their vehicles, as well as a differentiated driving experience," said Neville Rudd, senior vice president, Tenneco Global Ride Control. "CVSAe, like other technologies from the Monroe Intelligent Suspension portfolio, offers a highly tunable suspension solution that delivers optimal control, comfort and road-holding capabilities under a variety of driving conditions."


The XC40 complements Volvo'sXC60 mid-size and XC90 full-size SUV models, both of which also feature Tenneco's CVSAe suspension system. Tenneco will supply the CVSAe suspension technology for Volvo from its plant in Ermua, Spain.