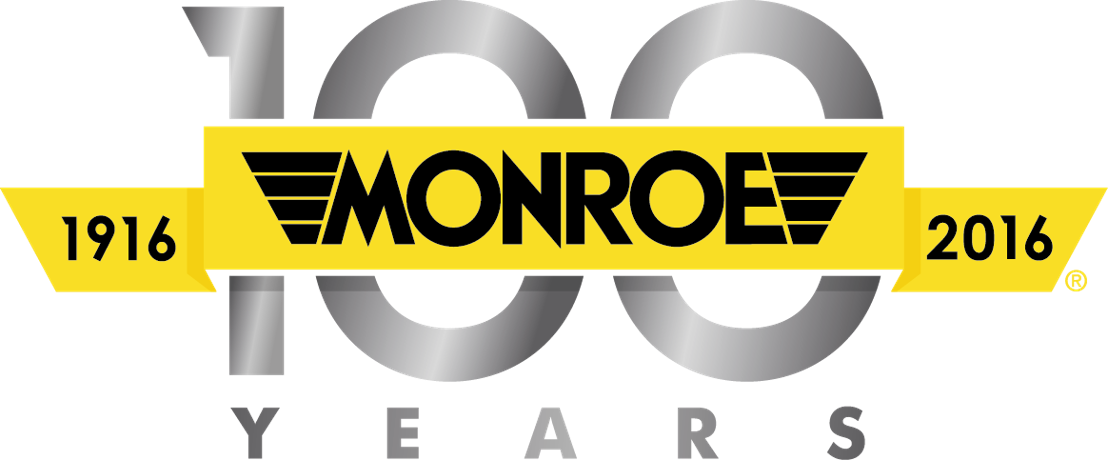 Tenneco's Monroe® Centennial Celebration Closes with Announcement of 'Win Our Helmets' Contest Winners
Monday, January 9, 2017 — BRUSSELS, BELGIUM—As the capstone to the yearlong celebration of the Monroe® brand's 100th anniversary, Tenneco has named the winners of the first-ever "Win Our Helmets" contest. Each of the three winners will receive an authentic racing helmet and - quite unique - the racing overall worn by one of the Monroe Safety Ambassadors, professional race car drivers Andre Lotterer, Tiago Monteiro and Thierry Neuville.
Contest winners were selected based on their recorded speeds while replacing vehicle shock absorbers in the Monroe "Car Mechanic Simulator" game app, which debuted last year alongside the new monroe100.com website and a broad range of limited edition, centennial-themed Monroe merchandise. The app is available for download in the Apple App, Google Play and Windows App stores.
Italy's Alessandro Sala—first-place winner and the simulator's world record holder—selected Lotterer's helmet and overall, while second-place winner Eduardo Gonçalves, of Portugal, received Monteiro's helmet and overall, and third-place finisher Mario Pinto, also of Portugal, won Neuville's racing helmet and overall.
"Monroe has long been one of the most trusted names in ride control, and our Safety Ambassadors play an integral role in educating consumers about the importance of replacing worn and damaged shock absorbers to maintain a safe vehicle," said Bruce Ronning, vice president and general manager, Tenneco Europe Aftermarket. "The 'Win Our Helmets' contest was a fun way to connect those ambassadors with our service partners and their customers. It certainly made for an exciting final chapter in our year-long celebration of the Monroe brand's centennial."
Lotterer, a Belgian-German racing expert, holds three victories in the famed 24 Hours of Le Mans race along with a drivers' title in the FIA World Endurance Championship. Portuguese racer Monteiro has previously competed in Formula One and various other single-seat competitions and is a continual frontrunner in the FIA World Touring Car Championship series. He ended the 2016 season in 3rd place. Belgian rally driver Neuville currently competes in the World Rally Championship series and finished the 2016 season as vice world champion, second time he won this title in his career.